Myth #1: It is illegal to drive wearing flip-flops.
There is no law that states what you need to wear on your feet while driving. You can even drive barefoot if you want. Heck, there's not even a law that says you need to wear clothes. But keep in mind that if you are driving and your flip flop gets stuck under your brake pedal and causes an accident, you will have more than just the fashion police to deal with.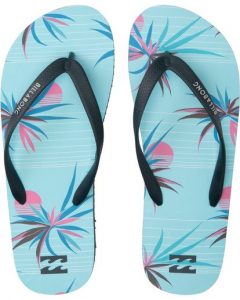 .
Myth #2: If you get pulled over and you don't have your driver's license with you, you have 24 hours to produce it.
You don't. You need to have it with you. If you don't have it on you to show the police, they can choose to not charge you if there is another way for them to look you up, which depends on your province and the resources they have on hand. If they are lenient, they may give you time to get your license, but they don't need to.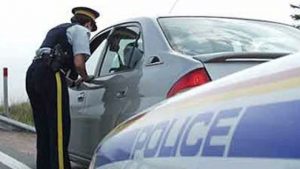 .
Myth #3: It is illegal to drive with a cracked windshield.
Regardless of the length of the crack or the percentage of the windshield that is cracked, it is not the crack itself that is illegal, it is the result that should concern you. If the crack is in a place that reduces your visibility, then that is a safety concern and is just as illegal as anything else that reduces visibility. Also, since the windshield is important in the structural integrity of the vehicle, having a crack in it compromises this even if it is not obstructing your view.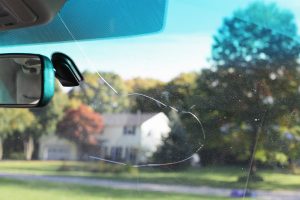 .
Myth #4: Traffic laws are not enforceable on private property.
In Ontario and Quebec the Highway Traffic Act does not apply on private property so yes, you could drive through a stop sign in a parking lot and not get a ticket, but the signs are there to protect pedestrians and others to move harmoniously in the area. In addition, avoiding the traffic laws still does not make one immune to the federal criminal code, and depending on what you are trying to pull, you could be in violation of a federal law such as dangerous driving or mischief. In Alberta the traffic safety act applies to private property as well.